Illogan School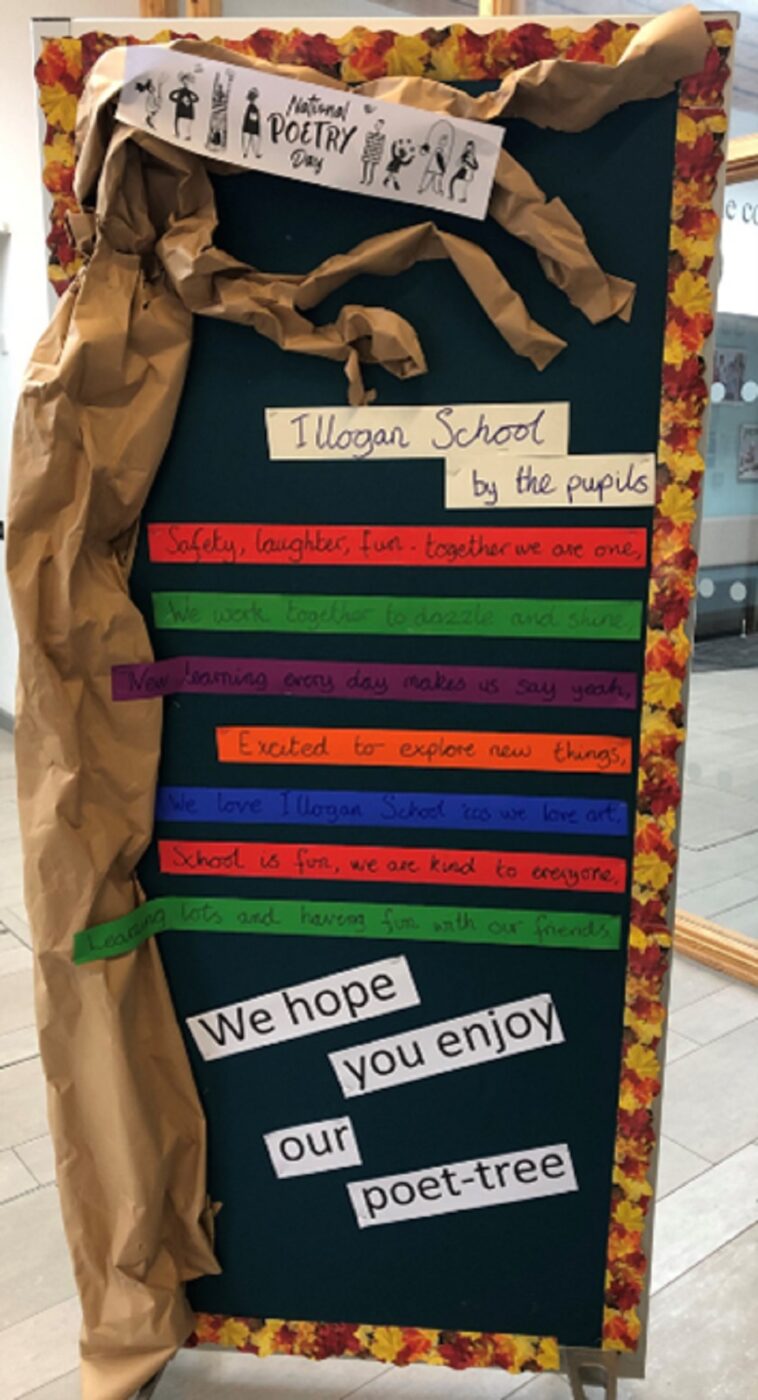 National Poetry Day
Thursday 7th October was National Poetry Day. We decided to celebrate by writing a school poem, with each class writing one line about what they think Illogan School means to them. In assembly on Friday, we then shared this with all our Illogan Friends, we were very impressed (and a little surprised) with how well it turned out.
Safety, laughter, fun, together we are one,
We work together to dazzle and shine.
New learning every day makes us say yeah,
Excited to explore new things.
We love Illogan School 'cos we love art.
School is fun, we are kind to everyone,
Learning lots and having fun with our friends.