Illogan School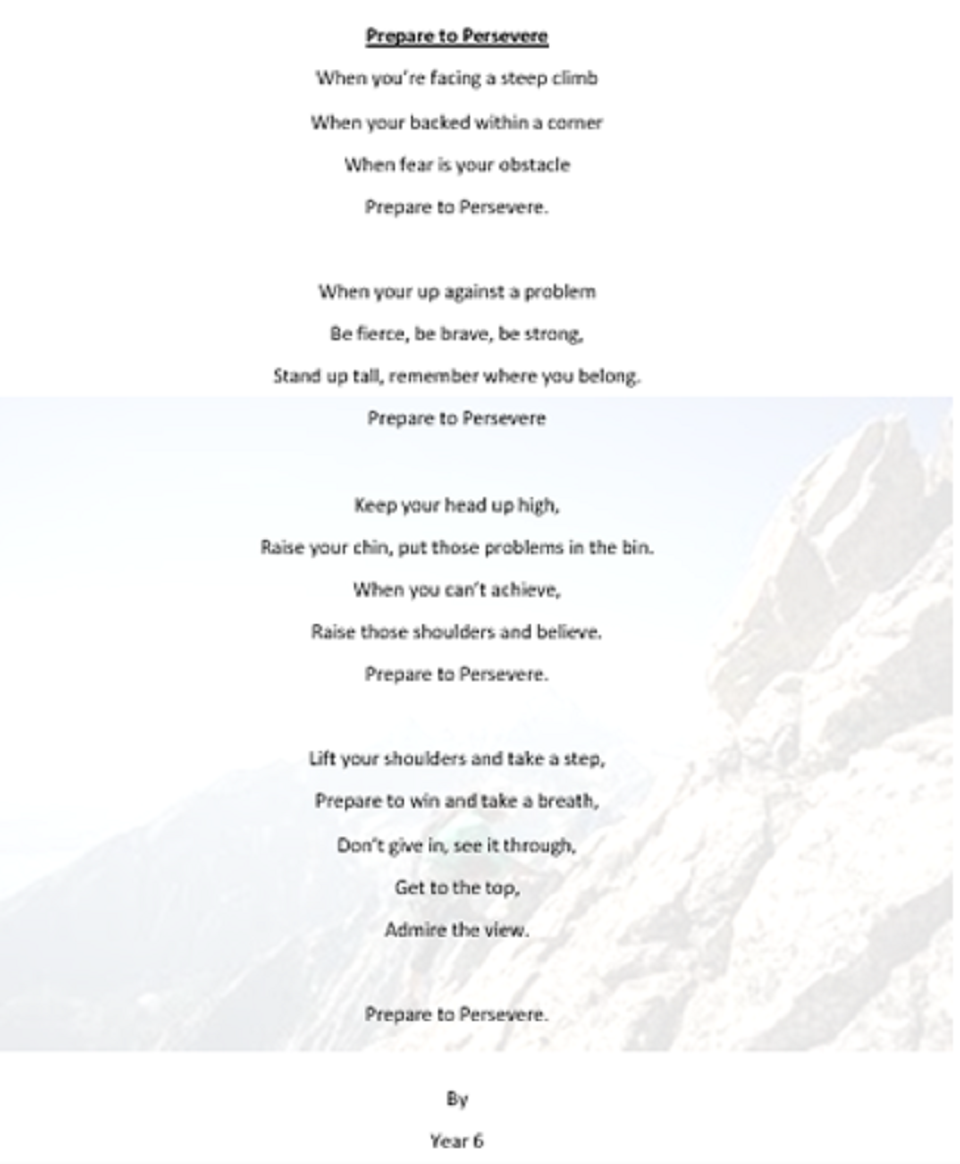 World Book Day
For our World Book Day, we have used Peter H. Reynolds book of 'The Word Collector' as our theme. Over the week, the children took part in a number of activities to gather, collect and categorise vocabulary that they have gathered from around the school just like Jerome from 'The Word Collector'. Throughout the week, the children have studied a plethora of different poetic styles from Acrostic to Free Verse and Shape to Limericks whilst following their overarching class theme words to inspire their poems.
During World Book Day, the children took part in a word scavenging hunt where they again collected, gathered, and produced a class poem to display their chosen theme which will be displayed next to an Art canvas which was also developed in conjunction with the children's topical learning and theme.
This is the Year 6 poem which was produced to reflect perseverance.