A True Treloweth Hero 🦸‍♂️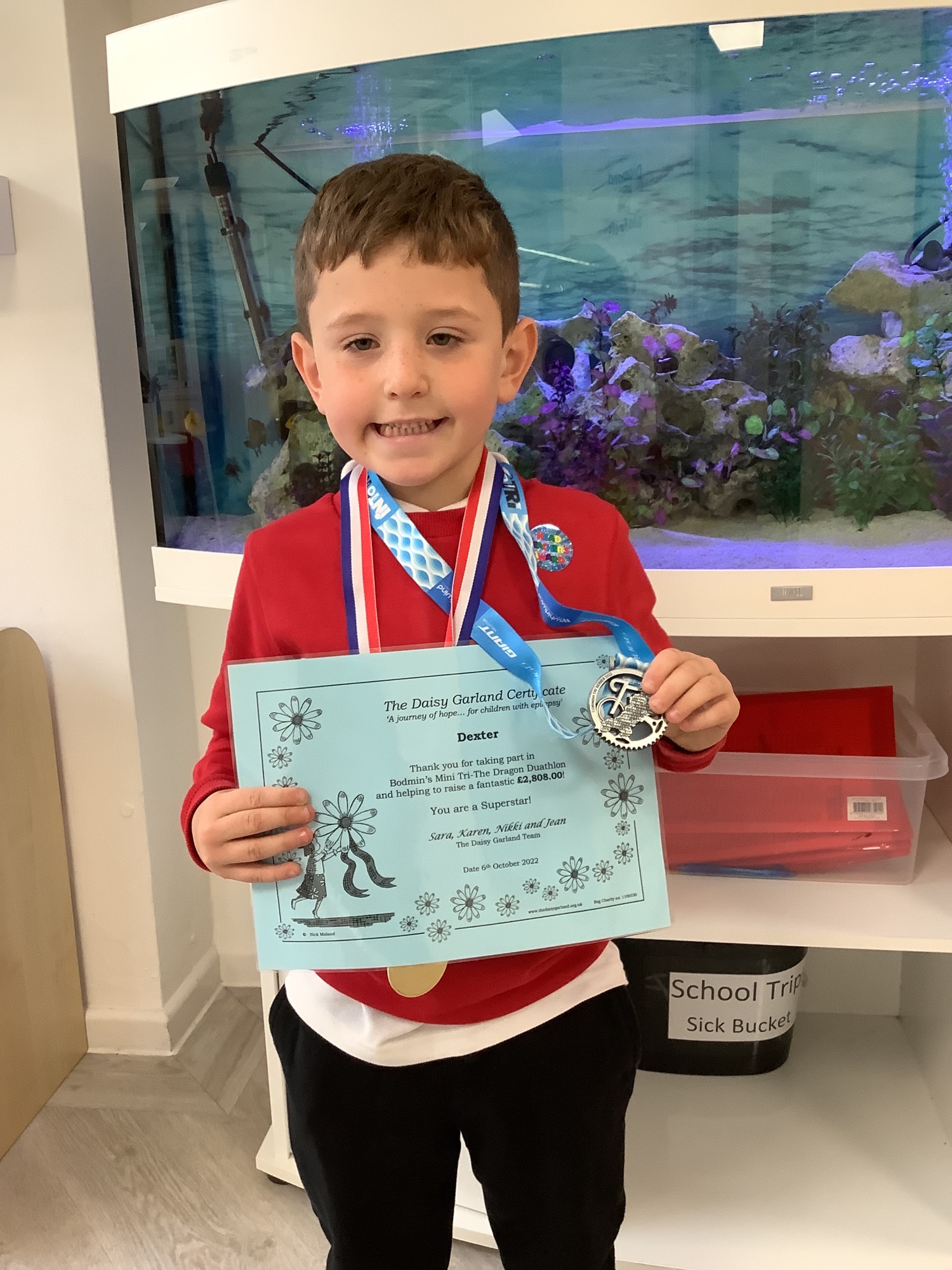 A True Treloweth Hero 🦸‍♂️ 
The Daisy Garland Certificate
On Monday 29th August, Dexter completed Bodmins mini Tri – The dragon. A children's Duathlon to help raise awareness for his younger sister Frankie and raise much needed funds for the amazing, Daisy Garland charity.
The race consisted of running 400m, riding a bike for 400m and then run again for 225m. Dexter raised a fantastic £2,808.00!
We're all so proud of you Dexter 😊
Frankie, his 4 year old sister has a really rare condition called Tuberous Sclerosis and has benign tumours all over her brain which unfortunately is the reason she has epilepsy. At present she is on her 3rd medication but still has seizures daily and at night times. She is classed as hard to treat/drug resistant epilepsy.
Because of this Frankie is at higher risk of SUDEP.